Information, advice and guidance
Widening participation
Bucking the trend - supporting more disadvantaged students to progress to university
Even in such politically polarised times there's one thing which politicians of all stripes can agree on: action is needed to enable more disadvantaged students to progress to the UK's top universities.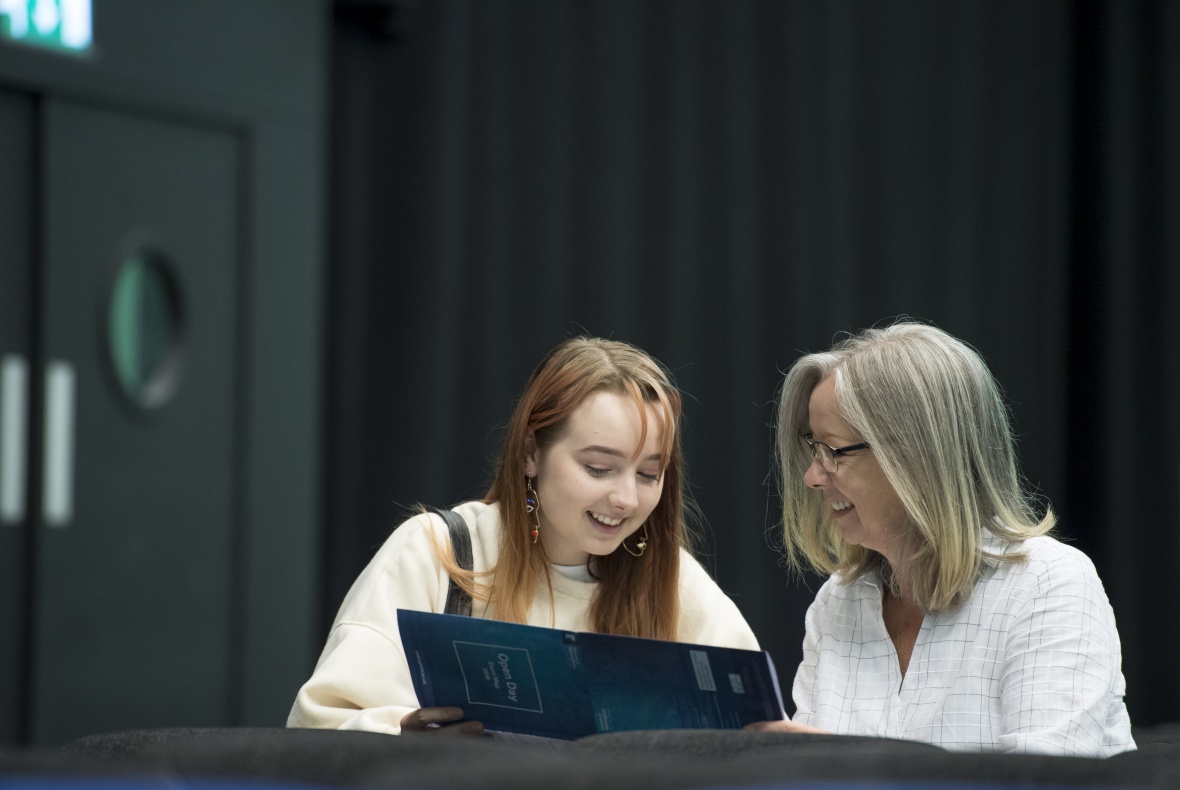 You don't need me to tell you that graduates enjoy better average career earnings when compared to non-graduates, although the numerous non-financial benefits associated with university attendance (such as better health outcomes and mental well-being later in life) are less well known.
As the Project Manager of Advancing Access (an initiative of the Russell Group of universities) I'm proud of the fact that the career benefits associated with attending a more selective university still remain very clear. Yet at the same time, more selective universities have to be realistic about the fact that they are facing a slightly greater challenge than some others in the sector when it comes to attracting students from disadvantaged backgrounds.
There is good news and bad news about the university access gap with respect to socioeconomic background. On the one hand, the proportion of free school meals pupils who have progressed to university has increased considerably over the years, from 14.2% in 2005/06 to 26.3% in 2017/18. However, because the proportion of non free school meals pupils progressing to university has shot up too in the same period (from 33.5% to 44.9%), the gap between the two groups hasn't narrowed nearly as much as we might like it to.1
We all have a role to play in addressing this inequality. But what sort of contribution might teachers and careers advisers make?
Challenge misconceptions
There's no doubt in my mind that misconceptions about more competitive universities are commonplace. Whenever I encounter them, I always enjoy gently challenging them and I would of course encourage you to do the same.
Some students (or even their teachers or parents) may worry that the workload at a more selective university will be so high that the chances are they will simply drown in it and then end up dropping out. Yet nothing could be further from the truth – as a rough rule of thumb the more competitive a university is, the less likely it is that students will withdraw from their studies. According to the Higher Education Statistics Agency, the university with the lowest "non-continuation rate" in the UK is Cambridge at 1%, with Oxford in second place at 1.2%. To put this into context, the UK average is 6.7% and the UK university with the highest non-continuation rate waves goodbye to 18.6% of its students early each year.
A similar related concern is the worry that students at more selective universities are likely to be less happy. Whilst peers elsewhere will be afforded more time to spread their wings and live a little, students in more elite institutions are stuck in the library working through the night to meet deadlines. However this contention is nicely countered by a study from the Higher Education Policy Institute. Their researchers have investigated the level of happiness and well-being of the UK's student population. Delving in to this data we can see that there is no difference in happiness and wellbeing when one compares students at the UK's leading universities with students at less selective institutions.2
The power of role models
Too many young people worry that they won't fit in at a more selective university because it just isn't for people like them. One of the best ways to challenge this is to ensure that the students you work with are exposed to appropriate role models.
I've visited schools where each teacher has a sign on their classroom door which states which university they themselves attended. Don't get me wrong – I think this is great. However, teachers and other adults working in schools shouldn't make the mistake of overestimating their ability to act as role models. The best role models are typically young people from a similar background who are maybe just one or two steps ahead of the students you're advising. There is evidence to support this – a study carried out by the Behavioural Insights Team in 2017 showed that even a letter sent by an appropriate role model was effective in increasing university application and acceptance rates.3
Keeping tabs on your school or college's destinations data is always good practice, but in addition to this if you can keep in contact with some of your alumni who have progressed to competitive universities, invite them back in to speak in an assembly and describe their experiences. This is a win-win situation and if well executed all parties are likely to benefit.
Build a portfolio of university contacts
You may well have strong existing connections with universities in your immediate community. Making connections with staff members in more geographically distant institutions can be trickier, but the effort to do so can certainly pay dividends. Attending the nearest higher education institution is the right decision for some students, but the reality is that some sixth formers need a slight nudge in order to broaden their horizons a little. Disadvantaged students are more likely to stay at home and commute to university4, and some are likely to benefit from some gentle encouragement to consider the wide range of HE options on offer. Once the Covid-19 pandemic subsides, normal university open days are likely to resume. However, the extortionate price of train tickets can put some students off visiting university open days on the other side of the country. If this is the case in your setting, could you consider some school or college led group visits to open days which are a little further away? Free summer schools for disadvantaged students at the end of Year 12 are also a great way for students to get a taste of living away from home for the first time.
Learn lessons from your data
At Advancing Access we analyse data about schools extensively and we've identified approximately 300 schools and colleges in England which appear to be especially successful in enabling disadvantaged students to progress to competitive universities. Over time we're aiming to learn more about these schools and are trying to find out more detail about what their careers provision looks like. Destinations data affords schools and colleges a similar opportunity. Who were the students you advised who succeeded when the odds appeared stacked against them? How did you advise them? And is this an approach you can replicate again in the future?
*This is an updated version of an article by the same author which was originally published in the June 2020 edition of Career Matters magazine.
Notes:
1. Department for Education (2019) Widening Participation in Higher Education: 2019
2. Higher Education Policy Institute (2019) Measuring well-being in higher education
3. Department for Education (2017) Encouraging People into University
4. Higher Education Policy Institute (2018) Homeward Bound: Defining, understanding and aiding 'commuter students'
---
Comments
To comment on our blog posts you need to either sign in or register an account. A free Advancing Access account will also enable you to:

>Download our full collection of CPD resources
>Take part in our online Virtual Conferences
>Keep up to date with the latest developments with our occasional emails (opt out available)