Our most recent virtual conference took place on Wednesday 2nd March 2022 between 3.20pm and 5.50pm. You can watch the webinar recordings and download presentation slides from this page!
The following webinars are now available to watch:

> Enabling care-experienced students to access university
Presented by the University of Edinburgh and Queen Mary University of London

> Supporting students to apply to architecture degrees
Presented by Newcastle University
> Bursaries and scholarships - what are your students entitled to?
Presented by the University of Exeter and University College London
> Supporting students' well-being during transition to HE
Presented by the University of Leeds and the University of Warwick

> How to successfully deliver the Extended Project Qualification
Presented by the University of Manchester

> UCAS update: supporting student applications for 2022 and 2023 entry
Presented by UCAS
We aim to deliver further virtual conference events in the future. Keep an eye on this page for details!
Please do not hesitate to contact us with any questions.
Aims
Using an online platform, our free Advancing Access virtual conferences offer the same quality of information, advice and training as university-led CPD events.
Benefits
Virtual conferences are open access, free of charge and will provide you with the opportunity to:
> hear first-hand from university staff from each Russell Group university about its admissions processes and entry requirements
> ask any questions you may have via an online chat facility
> share ideas with colleagues on a range of topics
> access the guidance provided during 'on the ground' conferences with no requirement for travel.
What do Advancing Access virtual conferences include?
Webinars
Our webinars cover a range of topics and will enable teachers and advisers to support more of their students to progress to Russell Group universities.
Webinars are interactive and include chat room-style discussion forums that allow you to ask questions that will be answered by our university representatives.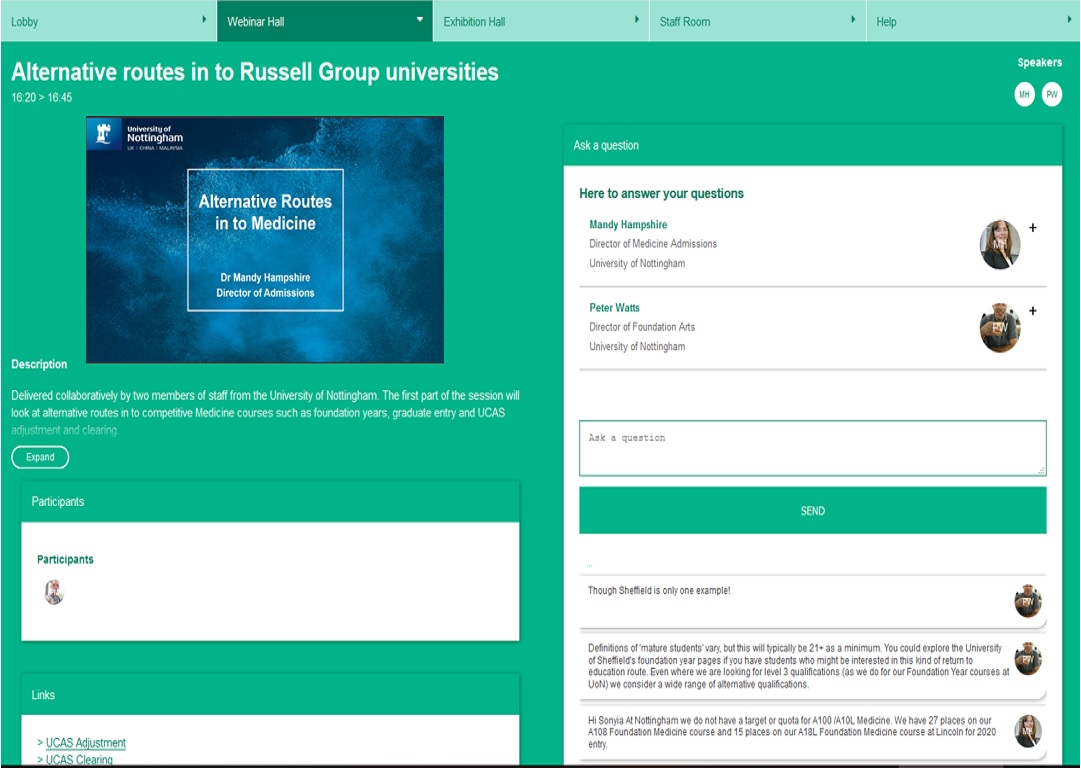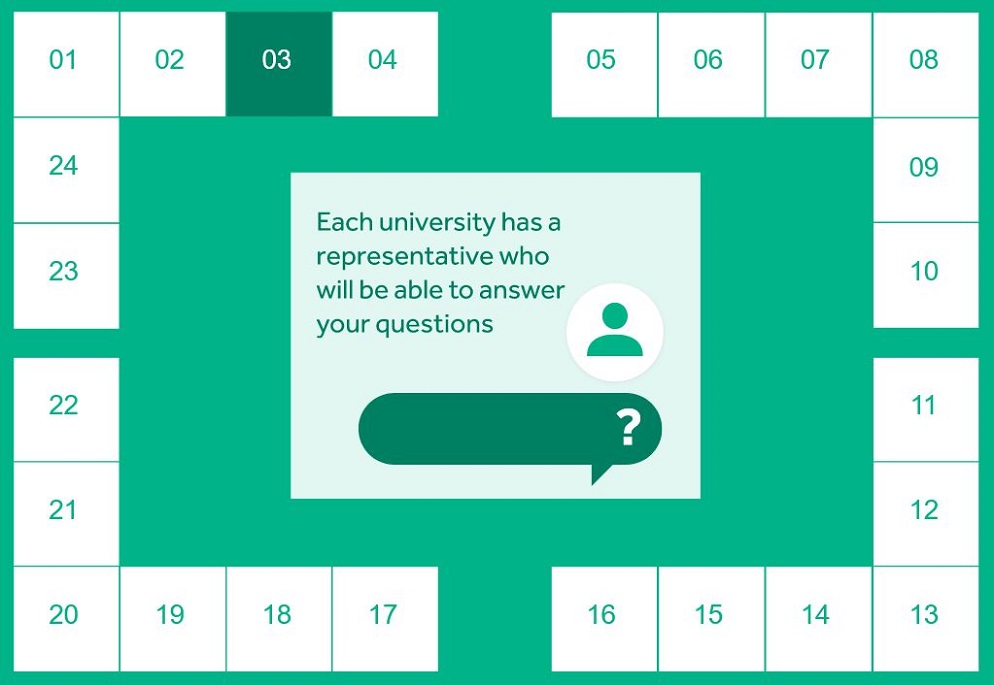 Exhibition hall
You will be able to speak with university representatives through an online chat facility. At least one representative from each university will be present, which means you will have access to all 24 universities in one space. There will also be a range of materials to download: for example, information on accommodation, summer schools, scholarships and bursaries.
Q&A forum
Use our Q&A discussion forum to ask questions on any topic to our panel of experts. You can also use the forum as an opportunity to network with staff from other schools and colleges.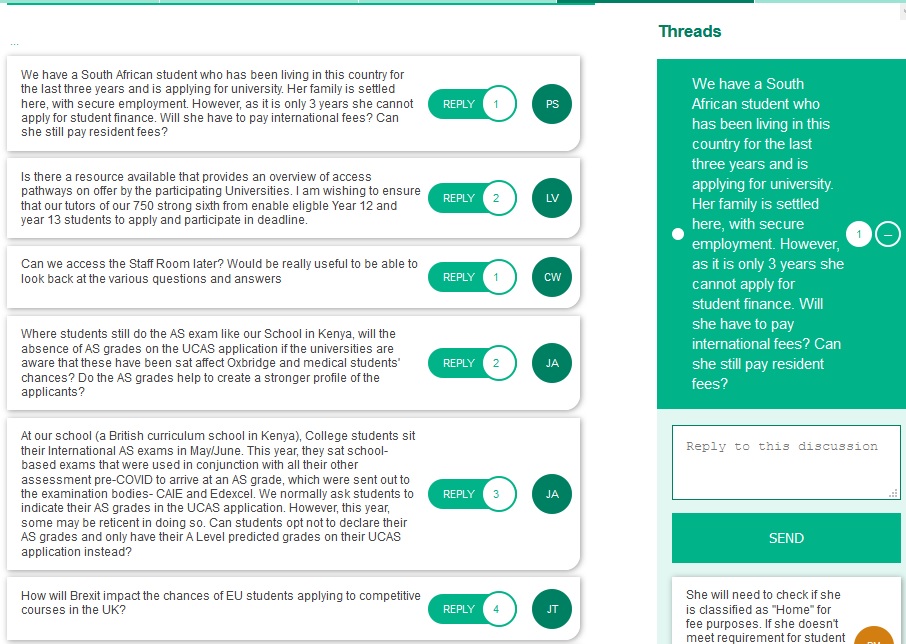 Frequently asked questions