Widening participation
Academic support
What is Oxplore and how can your students make use of it?
In October 2017 the University of Oxford made its first foray into digital outreach with the launch of Oxplore.org. Five years on, the super-curricular website has racked up more than 3 million views and is regularly accessed by thousands of young people across the UK. If you are unfamiliar with Oxplore, now is the perfect time to see what we have to offer!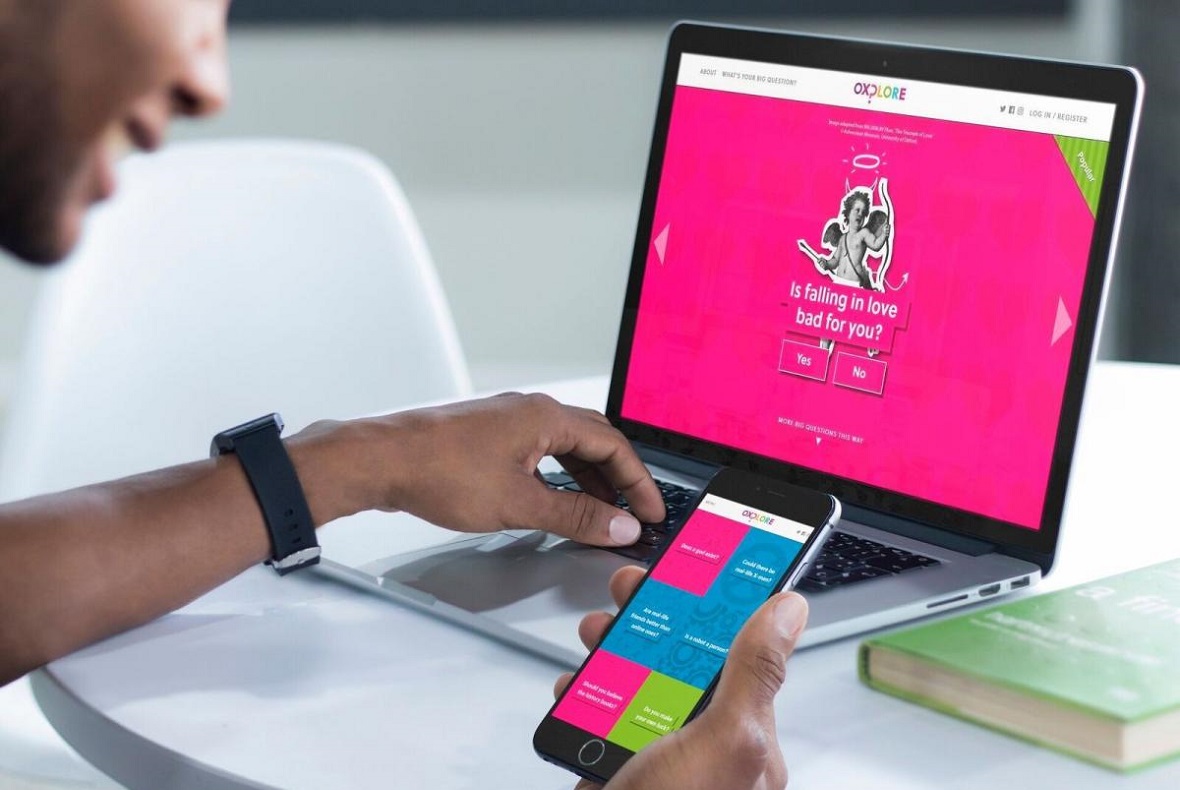 What is Oxplore?
Oxplore is a free website for 11–18-year-olds, that uses 'Big Questions' as a device to explore topical issues and debates that go beyond what's traditionally taught in the classroom. From the very beginning our aims have been to raise aspirations around learning, promote broader thinking and encourage intellectual curiosity in young people, while fostering the critical thinking and debating skills that they will eventually need for university study.
Every question we feature has been suggested by our users and there are now more than sixty 'Big Question' pages on the site, covering a diverse range of topics from 'does a god exist?' to 'should footballers be paid more than nurses?'. Big Questions are framed in a way that will prompt a simple 'yes/no' response, but to challenge preconceptions we present students with a mix of interdisciplinary articles, videos, lists and quizzes, that showcase perspectives they may not have encountered before.
Involving credible voices from a broad base of subjects is a core principle of the project and an enormous amount of work goes into ensuring that the resources we create are academically rigorous yet fun and accessible to a young audience. To do this we call on the expertise of researchers and academics from the University of Oxford, who share their knowledge on everything from daily life in ancient Rome to the intricacies of quantum computing.
Over time, the scope of what we offer has grown to include live debates, nationwide essay competitions and the Oxplore Book Club. Each initiative reflects our commitment to inspire academic curiosity whilst providing free enrichment opportunities for students to engage with individually or as part of a group.
Why should your students use Oxplore?
Super-curricular engagement matters! Exploring ideas that are outside of 'the norm' and making connections between different subjects from a young age, will help students discover what really interests them. Super-curricular activities also set candidates apart during the university application process, as they demonstrate a capacity for independent learning and increased academic curiosity - skills that are highly valued by selective institutions.
Not everyone will have the time to seek out and signpost super-curricular resources for their students, which makes a one-stop shop like Oxplore particularly useful to teachers and advisors. Our Big Question pages can act as a springboard for EPQ discussions or debate club meetings. Our live activities can be streamed in the classroom during tutor time or homework club. And every student who sends in their Big Question or participates in our activities has interacted with the University of Oxford, fulfilling the Gatsby Benchmark 7 requirements on encounters with higher education.
Getting started
Oxplore is completely free to access and students can create an account to leave comments or reviews. Start by browsing the website to see what we have to offer, or take a tour of some of our most topical Big Questions:
• Do we need Royal Family?
• Can war be a good thing?
• Are humans ruining the Earth?
Get involved in our book club for 11 to 14 year olds which runs from October to March. Designed to get younger teens reading and engaging with books that they might not have chosen otherwise; every month there is a new book and a new page of supplementary resources online. Students are encouraged to review the books and a selection are published on the website. Towards the end of the month, we hold a live Q&A on Zoom, often with the author of that month's book. Participation is free and past special guests include Philip Pullman, Kiran Millwood Hargrave and Manjeet Mann.
Join our teacher mailing list to receive termly updates on all the new content drops, competitions and free events that we run throughout the year.
Further reading
> Advancing Access has an interactive CPD module on the subject of helping students to gain maximum benefit from super-curricular activities
> You can also visit the Advancing Access super-curricular activity guide
---
Comments
To comment on our blog posts you need to either sign in or register an account. A free Advancing Access account will also enable you to:

>Download our full collection of CPD resources
>Take part in our online Virtual Conferences
>Keep up to date with the latest developments with our occasional emails (opt out available)