Information, advice and guidance
Bursaries, scholarships and grants
What accommodation is available for university students and how much does it cost?
With housing shortages, rising prices and varying application processes, it's no wonder that students find the prospect of arranging accommodation at university daunting. This blog will take a look at the types of student accommodation available, the process of applying for it and the typical prices that students might expect to pay.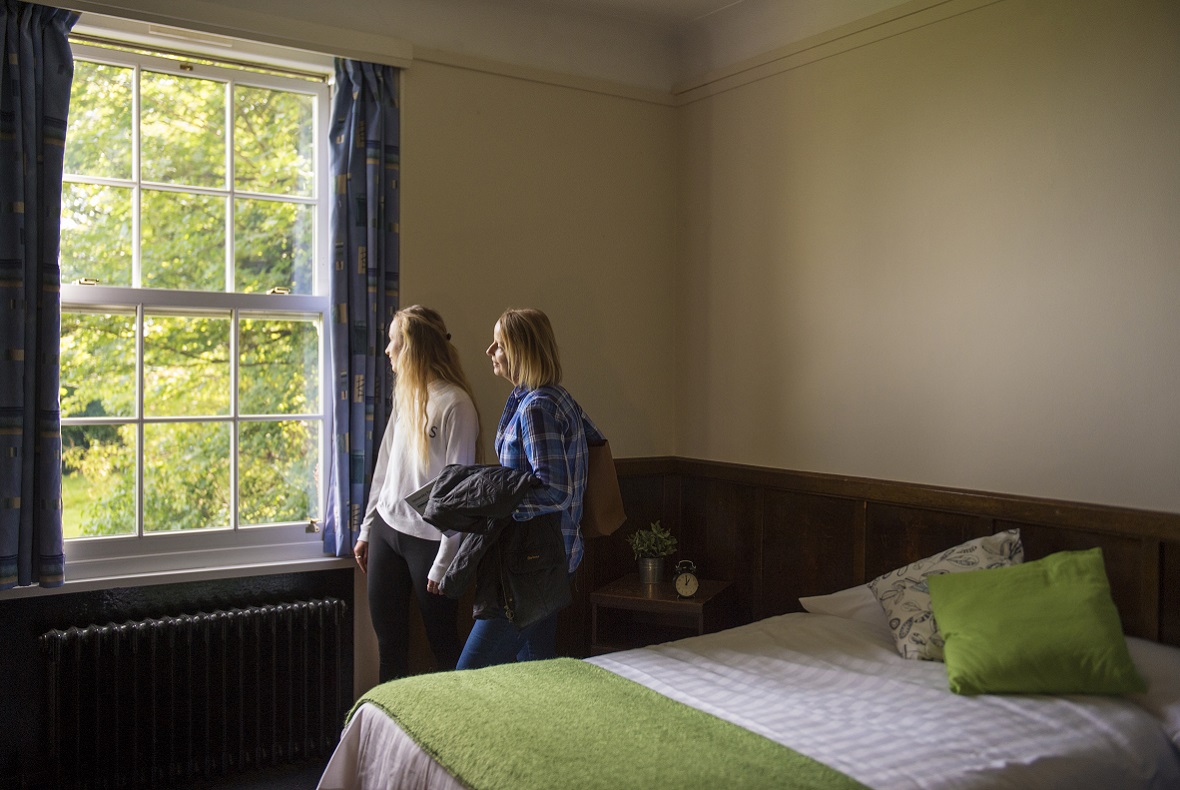 The process
Many students who leave home to study live in university-arranged accommodation at least for their first year. Students can sometimes start applying for university-arranged accommodation as early as March in the calendar year they expect to start their course, but there is sometimes a catch. Many universities require that students make the university their firm choice in the UCAS process before completing the accommodation application. This can, understandably, make students panic as they feel pressured to make an early decision. However, whilst students should carefully consider their options, they should remember that nothing is set in stone. Sometimes students do end up at a different university to their firm choice for a variety of reasons and most universities will still have accommodation available for those who enter as an insurance choice or even through Clearing. This means that, whilst it is recommended that students apply for accommodation early, there may still be a selection available on results day.
Individual universities have slightly different approaches so it is always worth students researching the accommodation process for their top five universities. The UCAS accommodation search tool can be a good place to find key information or be directed to the university websites where this information can be found.
Other types of accommodation may have a different time frame dependent on the area and whether it is affiliated with the university in some way.
Options and Pricing
University accommodation - Halls of residence
This is a popular choice for first year students. Halls of residence are usually situated on or near campus. Universities are likely to ask applicants to select their top 3 choices for accommodation and often guarantee a place at one of these options (especially for 'firm choice' applicants). Bills are usually included in the cost but additional costs are not (e.g. a TV licence). Prices vary according to the facilities available, contract length and location. See a few examples for 2023 entry at 3 different Russell Group Universities below:
Shared bathroom (self-catered, single room)
| | | | |
| --- | --- | --- | --- |
| | Hall of residence | Contract length | Price |
| The University of Sheffield | Broad Lane Court | 42 weeks | £4,839 |
| The University of Bristol | Badock Hall | 42 weeks | £7,350 |
| University College London | Arthur Tattersall House | 39 weeks | £8,054 |
En-suite (self-catered)
| | | | |
| --- | --- | --- | --- |
| | Hall of residence | Contract length | Price |
| The University of Sheffield | St. Vincent's Place | 42 weeks | £6,150 |
| The University of Bristol | Durdham Hall | 42 weeks | £7,850 |
| University College London | Astor College | 39 weeks | £10,947 |
Studio
| | | | |
| --- | --- | --- | --- |
| | Hall of residence | Contract length | Price |
| The University of Sheffield | Studio 300 (self-catered) | 42 weeks | £10,211 |
| The University of Bristol | Churchill Hall (catered) | 42 weeks | £ 11,554 |
| University College London | Ramsay Hall (catered) | 39 weeks | £ 11,155 |
*Prices rounded to the nearest pound and are subject to change
Private halls of residence
Private halls of residence are not run by the university but are still designed exclusively for students. Private halls of residence can be a great way to meet a larger variety of students and are usually similarly priced to university accommodation and located reasonably close to campus. Your students can find options for private halls of residence on the UCAS accommodation search tool.
Private housing
It is less common for first year students to choose to live in private housing but not unheard of. If first year students are looking to rent privately with other students they may find The Student Room a useful place to find others starting at the same university or course. There are also often Facebook groups for courses where students can see if anyone else is looking for accommodation.
After the first year, it is very common for students to live in private sector rented accommodation. Many private landlords specialise in making 'HMOs' (houses of multiple occupation) available to groups of students, though the number of these available in some cities would appear to be decreasing. It should not be difficult for students to find landlords and letting agents that let to students close to their university, though in the current climate there can be increasing competition for private accommodation. In some cities, it is not uncommon for students to source accommodation before Christmas even for the following autumn. The cost of private housing can vary widely. Bills are not necessarily included in the rent and all extras, such as WiFi, will need to be organised by the students.
Living at home
Students can choose to live at home when completing their studies if they are attending a university within commuting distance. This can be a cheaper option, though students should carefully consider what they want to gain from their university experience and whether living at home will help them achieve this. Advancing Access has a resource to support students deciding whether to live at home or move out.
Budgeting
The National Student Money Survey 2022 outlined how students are currently budgeting their money. According to the survey, the average student spends £418 on rent per month. Students have additional living costs to pay on top of this; the average student outside of London spends £924 per month in total. The average student maintenance loan falls short of covering living costs by £439 every month. Additional sources of income for students are part time employment, parental contributions and scholarships and bursaries.
Students can use the student finance calculator to give them an estimate of their maintenance loan entitlement based on household income. This should give students an idea of their own circumstances and how much they can afford to spend on accommodation. If students are struggling to make ends meet financially, they should always ask their university (or Student Union) for support. Many universities have hardship funds in place or may be able to reduce costs in other ways, such as providing cheaper course materials.
Support available
Many universities offer bursaries or support for particular groups of students. For example, there is usually some kind of support available for care experienced students and estranged students. This varies between universities, some may offer a bursary and some may offer accommodation for the first year of study. Most universities also offer non-repayable bursaries for students with a household income below a certain level. Encourage your students to research what is on offer at the universities they are interested in before making their choices.
Useful links
> Accommodation search tool
> Student finance calculator
> Advancing Access bursary guide
---
Comments
To comment on our blog posts you need to either sign in or register an account. A free Advancing Access account will also enable you to:

>Download our full collection of CPD resources
>Take part in our online Virtual Conferences
>Keep up to date with the latest developments with our occasional emails (opt out available)